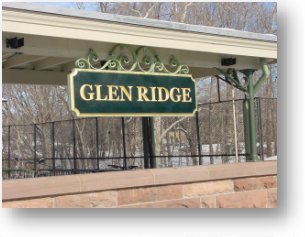 Glen Ridge is close to all major highways and modes of transportation. Interstate 80, Route 46, and Route 3 pass to the north; Interstate 280 passes to the south; and the Garden State Parkway and Route 21 to the east. These major roads provide easy access to the Lincoln and Holland Tunnels, the George Washington Bridge, Newark Airport and the New Jersey Turnpike.
Buses to and from the Port Authority Bus Terminal in Manhattan and Penn Station in Newark are available on a frequent basis at convenient locations from early in the morning until late at night.
Commuters by train can arrive in mid-town Manhattan in forty minutes. Weekday train service to Penn Station in New York and to Hoboken is available at the Ridgewood Avenue Train Station. From Hoboken, there is connecting PATH service to the World Trade Center and Herald Square in New York, as well as ferry service to the World Financial Center and Wall Street. In addition, weekend train service to Hoboken includes a transfer to Penn Station via Newark Broad Street.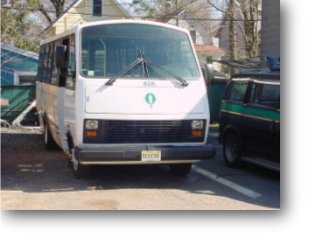 Glen Ridge provides commuters with Jitney service to the Ridgewood Avenue Train Station. Details and schedule information can be found here.
The major mass transit providers to the community are NJ Transit and Decamp Bus. For more detailed information visit their sites:






http://www.decamp.com/